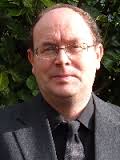 Phil Grainger
BMC Software Ltd
Phil has over 25 years experience of DB2, from DB2 Version 1.2 to DB2 12 From a DBA for the largest user of DB2 at that time in the UK, through his time at PLATINUM technology and his Senior Principal Product Manager role for CA, Phil has always supported user groups. His work with IDUG includes being a past member of the European IDUG Planning Committee, an inductee into the IDUG Volunteer Hall of Fame and now IDUG Liaison for BMC Software for the EMEA conference.
From 2009 to 2016, Phil was honoured by IBM as an Information Champion Currently Phil is Lead Product Manager at BMC in support of their DB2 tools
Email: phil_grainger@bmc.com
---
Speaking In:
Presentation:
MLC - I'm paying HOW MUCH for Db2?