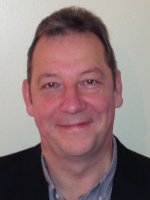 Russell Bonner
IBM UK LTD.
Russell is a Senior Software Engineer and
CICS Technical Consultant in
in the CICS Development team
, b
ased at IBM Hursley. In this client-facing role, he works directly with IBM Z clients, delivering seminars and hands-on workshops to enrich customer experiences, and enhance IBM solutions by working closely with IBM development, sales and technical teams, and other key stakeholders.
In recent years, Russell was one of the the lead Technical Sales Specialists for the IBM Application Discovery and Deliver Intelligence solution in Europe, helping
clients to discover and understand core values within their mainframe application estates.
With experience underpinned by roles in mainframe application development and systems programming earlier in his career, he
has presented on various aspects of CICS technologies and
DevOps for IBM Z
at numerous conferences worldwide.
Email: russell.bonner@uk.ibm.com
---
Speaking In:
Presentation:
Static Code and Runtime Analysis: a new integration scenario for CICS TS applications